If the video often stops and say "Buffering" or "Loading" we suggest to let the movie load, press pause, and let it load for a couple of minutes in the background, and then you can start watching it.
We don`t have any control over the embed videos. All videos are hosted by video hosting platforms such as "Openload.co"
Feel free to bookmark our site, share our site with your friends and request your favourite TV/Movies
If a movie has been deleted you can Report the link and we will reupload it.
Animorphs 2x6
The Front
Ax lands a job at a new electronics store. The store owner pushes Ax to sell, sell, sell for their huge cell-phone promotion. When Tom buys two–one for himself and another for his latest crush, Melissa Chapman, Jake and Marco get a little suspicious. What's with this sudden cell-phone craze? They follow Tom to investigate the situation…and are horrified to discover what Ax is really selling.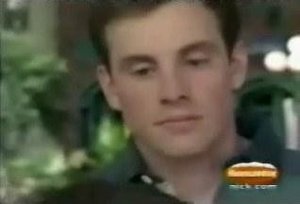 Oct. 08, 1999