Video Sources
31 Views
Feel free to bookmark our site, share it with your friends and request your favourite TV/Movies.
If a episode has been deleted you can Report the link through comment and we will reupload it.
Enjoy watching Tvmoviestream.me
Bad Move 1x5
Episode 5
Nicky and Steve are alarmed to discover that an ancient public right of way runs straight through their garden. When Steve makes an enemy of the ramblers who insist on using it, a tense stand-off ensues. Will the neighbours sign their petition? Meanwhile, Matt and Meena's kids take part in a sponsored recorderthon for the local hospital, and the proud parents are adamant that Nicky and Steve should come along to support it. Also, Grizzo is preoccupied with a new tapping craze – could it be the answer to Nicky and Steve's problems?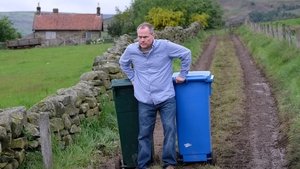 Oct 18, 2017