Video Sources
43 Views
Feel free to bookmark our site, share it with your friends and request your favourite TV/Movies.
If a episode has been deleted you can Report the link through comment and we will reupload it.
Enjoy watching Tvmoviestream.me
HANEBADO! 1x2
Episode 2
Ayano Hanesaki, a first-year student at Kanagawa Prefectural Kitakomachi High School, has a badminton ability able to surpass others effortlessly yet avoids playing the sport. She meets Nagisa Aragaki, a third-year student who practices day and night aiming to become the best player in Japan. Encouraged by coach Tachibana Kentarou, supported by club colleagues, and fired up by various rivals, the two engage in their youth and adored sport so thrilling like a shuttle flown at high speed!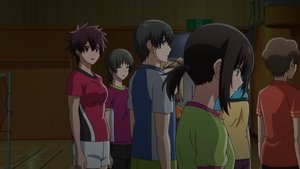 Jul 08, 2018