Video Sources
16 Views
Feel free to bookmark our site, share it with your friends and request your favourite TV/Movies.
If a movie has been deleted you can Report the link and we will reupload it.
Enjoy watching TV Series and movies online on TVMOVIESTREAM.ME.
Synopsis
Feature length BBC Arena documentary on the Dames of British Theatre and film featuring Maggie Smith, Elieen Atkins, Judi Dench and Joan Plowright on screen together for the first time as they reminisce over a long summer weekend in a house Joan once shared with Sir Laurence Olivier.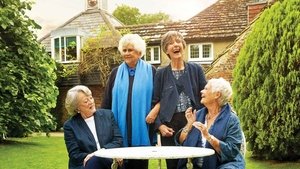 Original title
Nothing Like a Dame
TMDb Rating 10 votes