Video Sources
575 Views
Feel free to bookmark our site, share it with your friends and request your favourite TV/Movies.
If a movie has been deleted you can Report the link and we will reupload it.
Enjoy watching Tvmoviestream.me
Synopsis
A new documentary by acclaimed film-maker Vanessa Engle, The Funeral Murders follows a dramatic and deadly series of events that took place at two funerals in Belfast in March 1988. Thirty years later, those who witnessed or were intimately connected to these events tell their stories. This film offers a range of perspectives – from republicans and loyalists to the security forces and family members of those who died, who share their moving stories for the first time.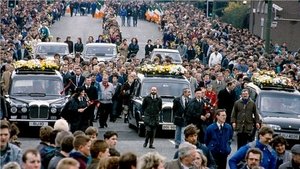 Original title
The Funeral Murders